Thank you to our UKIS sponsors, all of whom will be exhibiting on the day. 
A trusted partner to the nation's best-loved brands for almost 100 years, innovation and collaboration are in Wincanton's DNA, ensuring critical supplies to keep the nation moving.
Across public sector and healthcare, food and consumer goods; retail and manufacturing; eCommerce; infrastructure and defence, Wincanton's 20,300-strong team operates from 170+ sites across the country.
Providing solutions that are secure and delivered to the highest quality, datb operates an ISO9001 (2015) and ISO27001 (2013) combined managemet system.
The scope of the datb combined management system is:
The provision of systems, development services and the provision and operation of systems hosted by datb on datb infrastructure or using third party cloud environments.
Approachable Certification is datb's independant auditor, a UKAS accredited organsiation.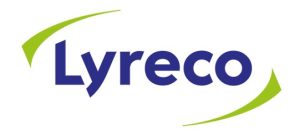 Founded in Valenciennes in 1926, the Lyreco group has since become an international force, providing workplace solutions to businesses across the globe. With more than 90 years' experience, we pride ourselves on being an award-winning, socially and environmentally responsible company. We offer a range of over 11,000 catalogue stocked products in the UK across 21 categories, including office stationery, office machines and equipment, signage and identification, and more. Our extended product range includes a further 30,000 products. Delivering straight to you, Lyreco can provide you with everything you need at work regardless of whether your workplace is an office, a home, a warehouse or a building site. We don't want to be just another supplier: by working with us we help our customers see the results that they value for their businesses and their local community. Lyreco are your sustainable workplace solutions partner.
Blackwell have been at the forefront of championing the sustainability of earthworks for the last decade.  In 2011, their contribution, alongside the then Highways Agency and Arup, to a University of Cambridge study into carbon emissions in earthworks, saw the creation of a carbon calculator for earthworks and the publication of an extensive paper in the ICE Proceedings.  Most recently, Blackwell's Managing Director, Niall Fraser, has reunited with his European peers who worked together for nine years preparing the 2019 European Earthworks Standard EN16907, for the preparation of a European Code of Practice for Sustainable Earthworks, due for publication in 2023.  
Algeco (formerly known as Elliott) is a market-leading supplier of portable and modular buildings across the UK and Europe, offering your organisation the perfect space to work, learn or live. From single portable buildings to stylish and inspiring multi-storey design and build structures, our temporary and permanent modular building solutions are constructed off-site in quality-controlled environments to the highest standards before being fully fitted and delivered to your exact requirements.
Service Graphics are the UK's leading brand for the production of large-format graphics and display solutions. We create visual experiences that connect people with brands. Our teams specialise in Exhibitions, Events, Museums, Luxury Brands, Retail, Sports and Property delivering stand-out graphics that engage audiences, visitors and customers alike